Impero's Post-lockdown Guide
The Impero Guide to Post-Lockdown Life is a series light-hearted tips and suggestions about returning to normal as we emerge from months of staring at the same old walls. We created eight illustrations and short animations, for use on social, in AR and as fly-posters, illustrating scenarios inspired by the concerns of the members of the team.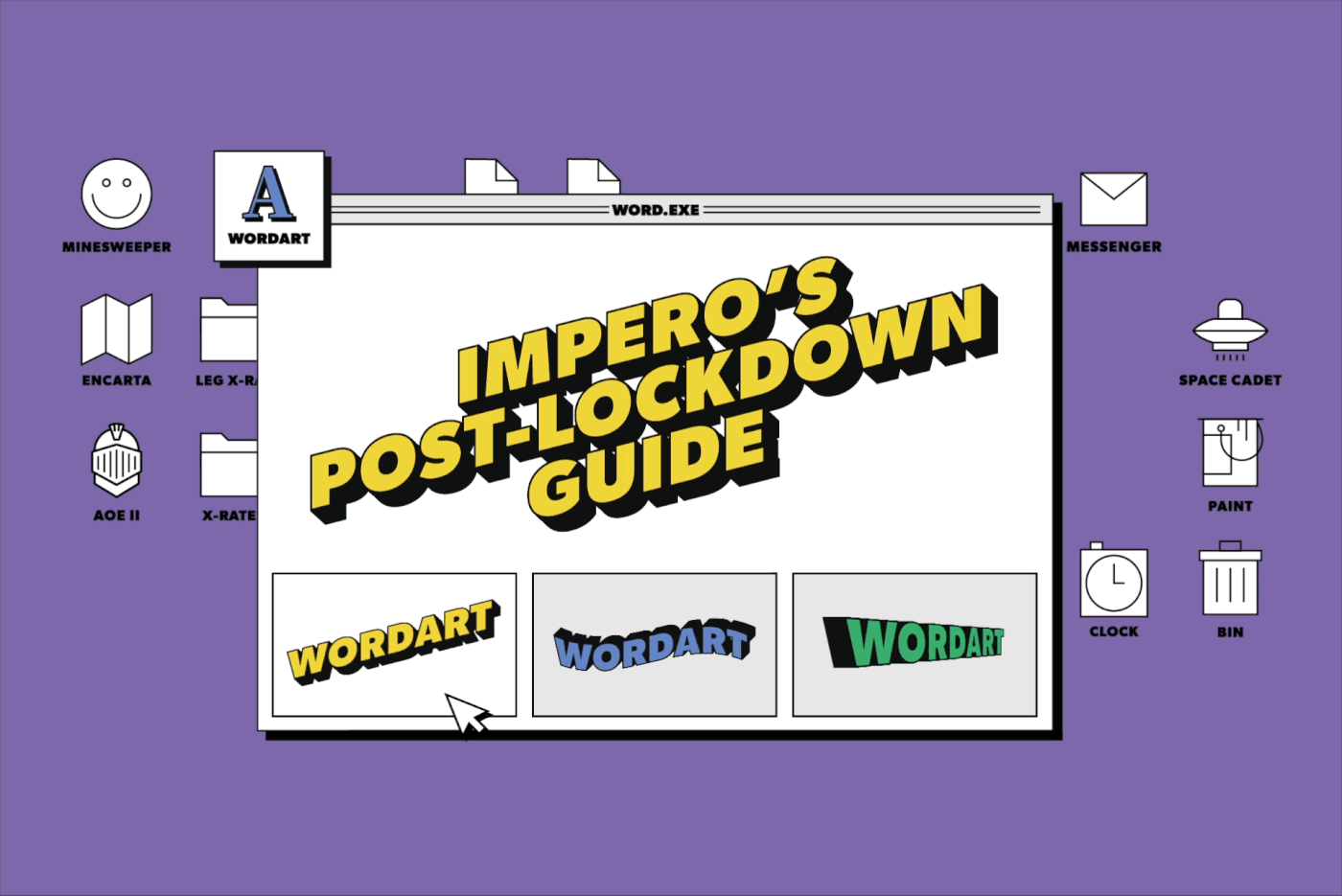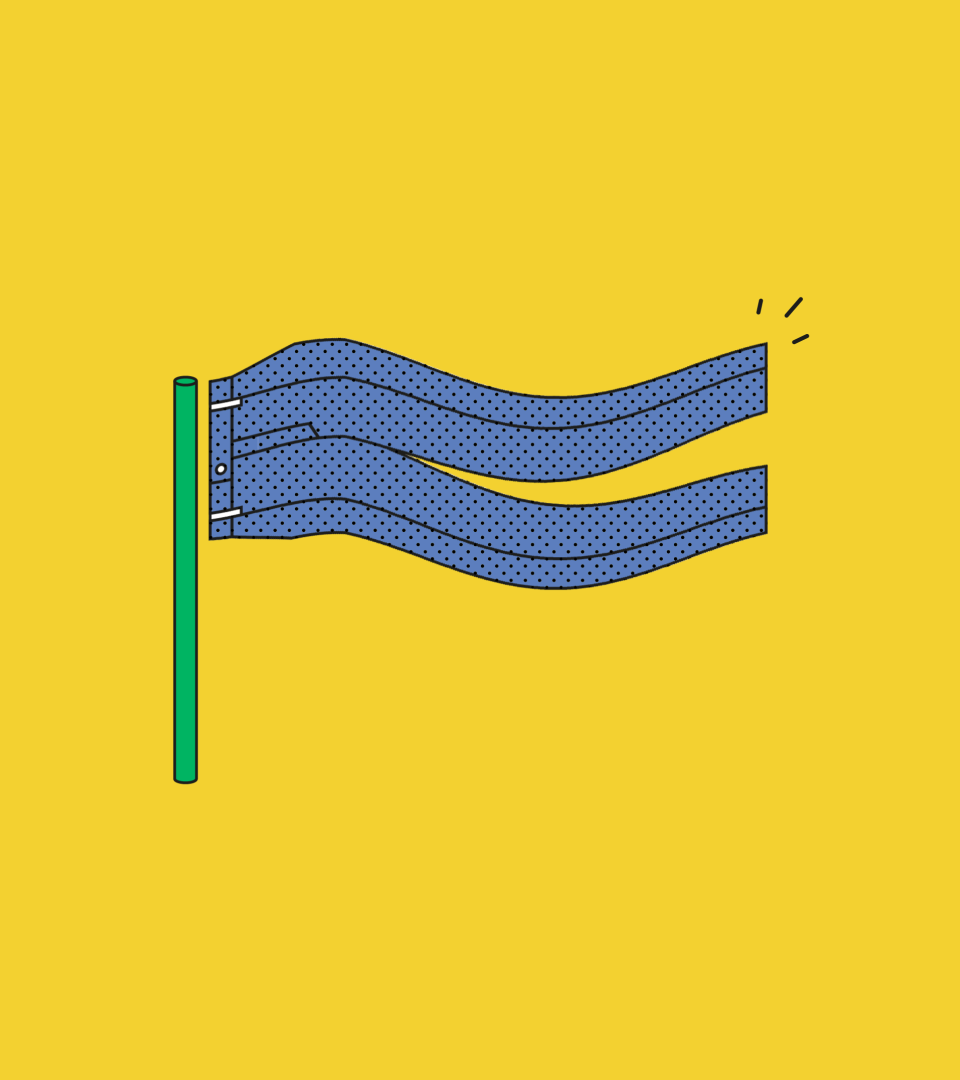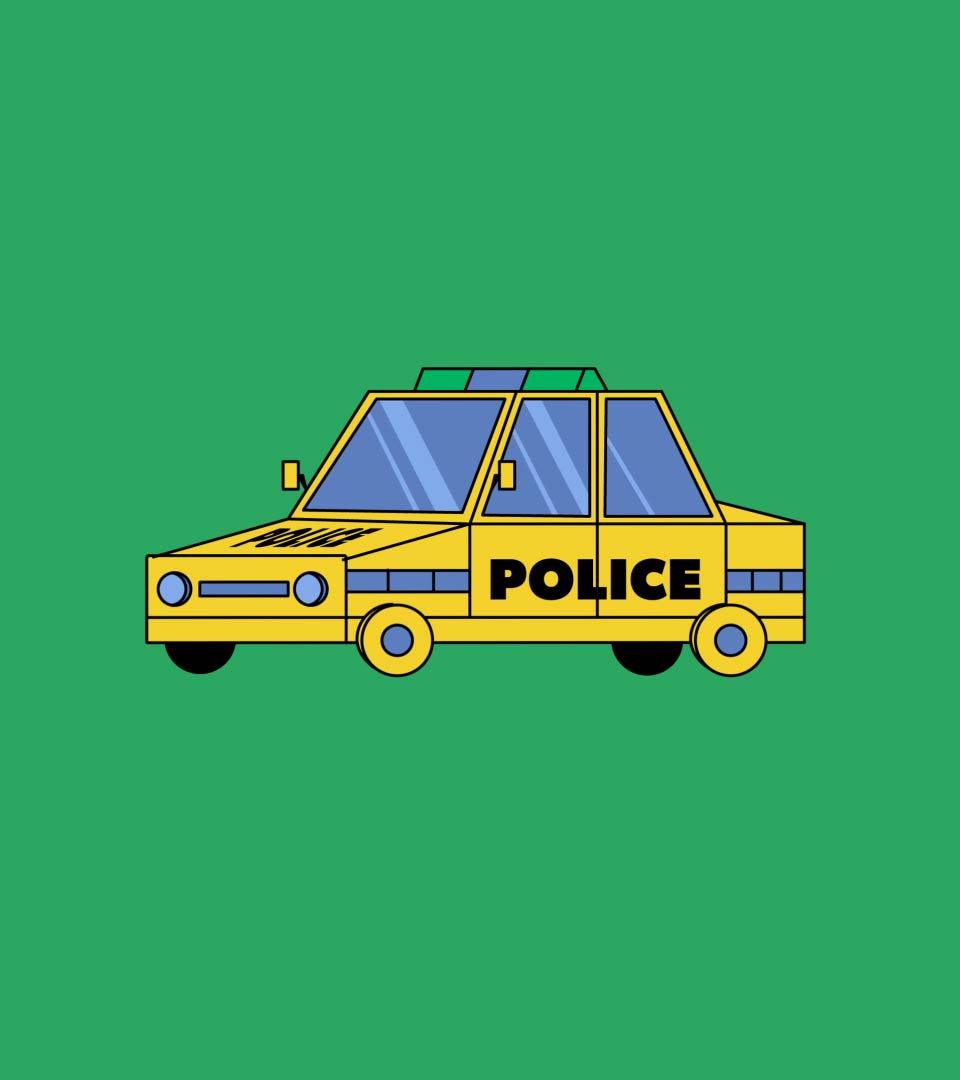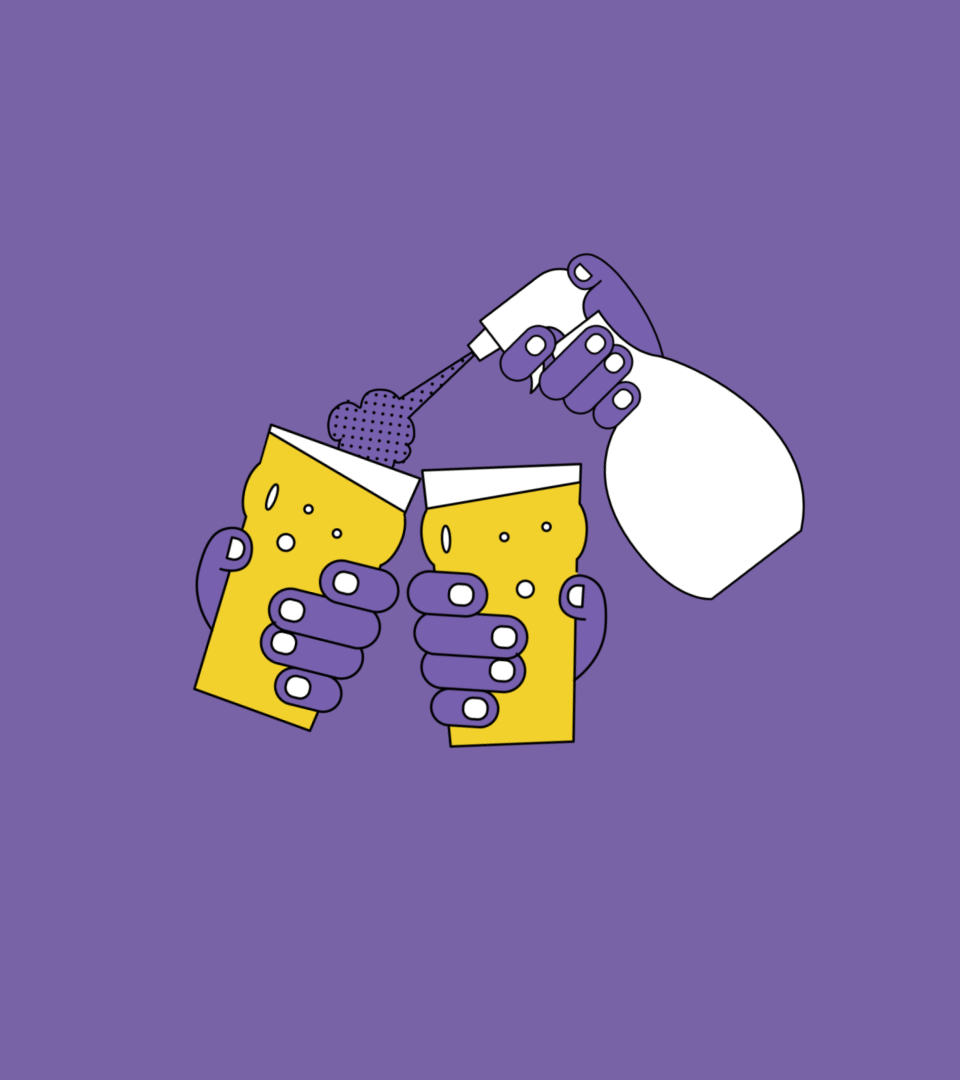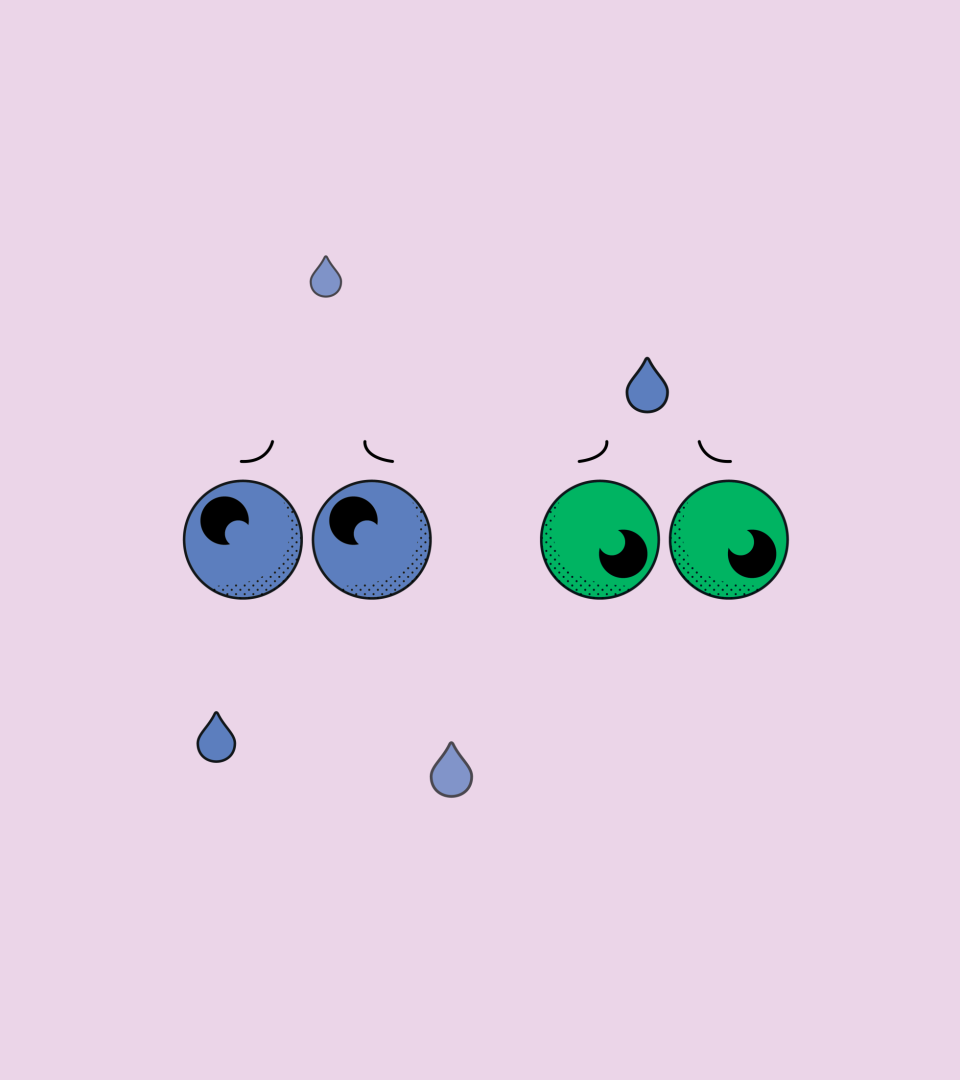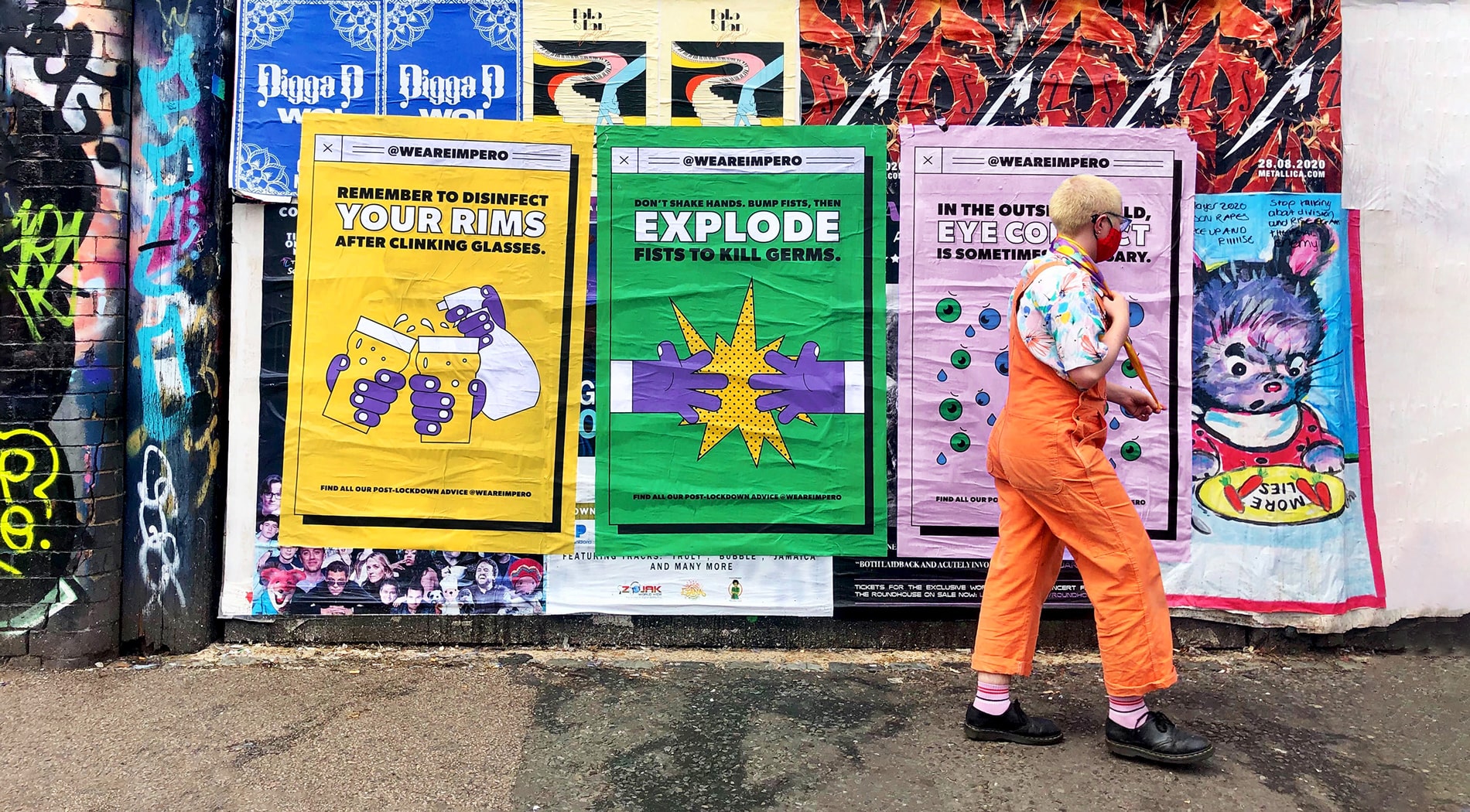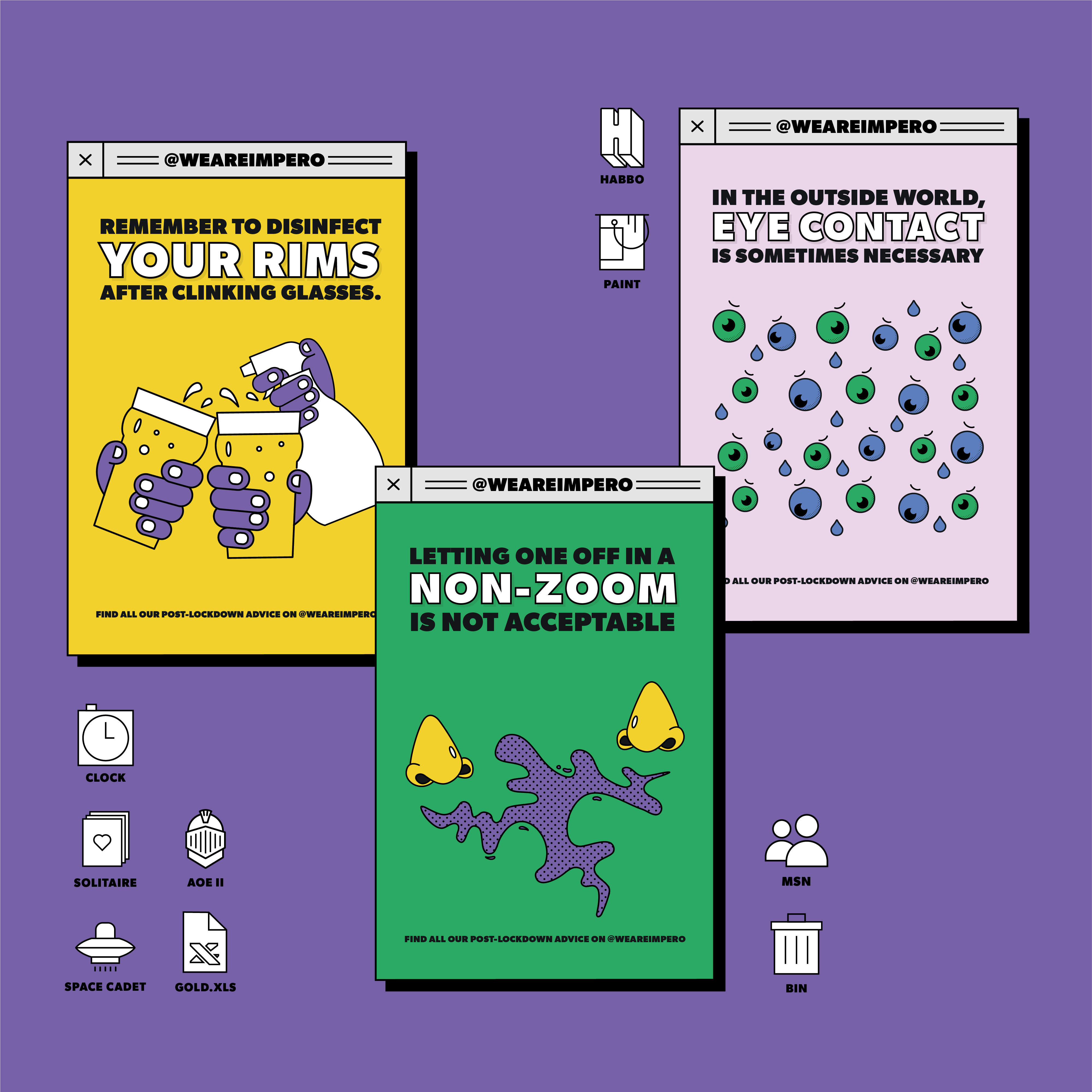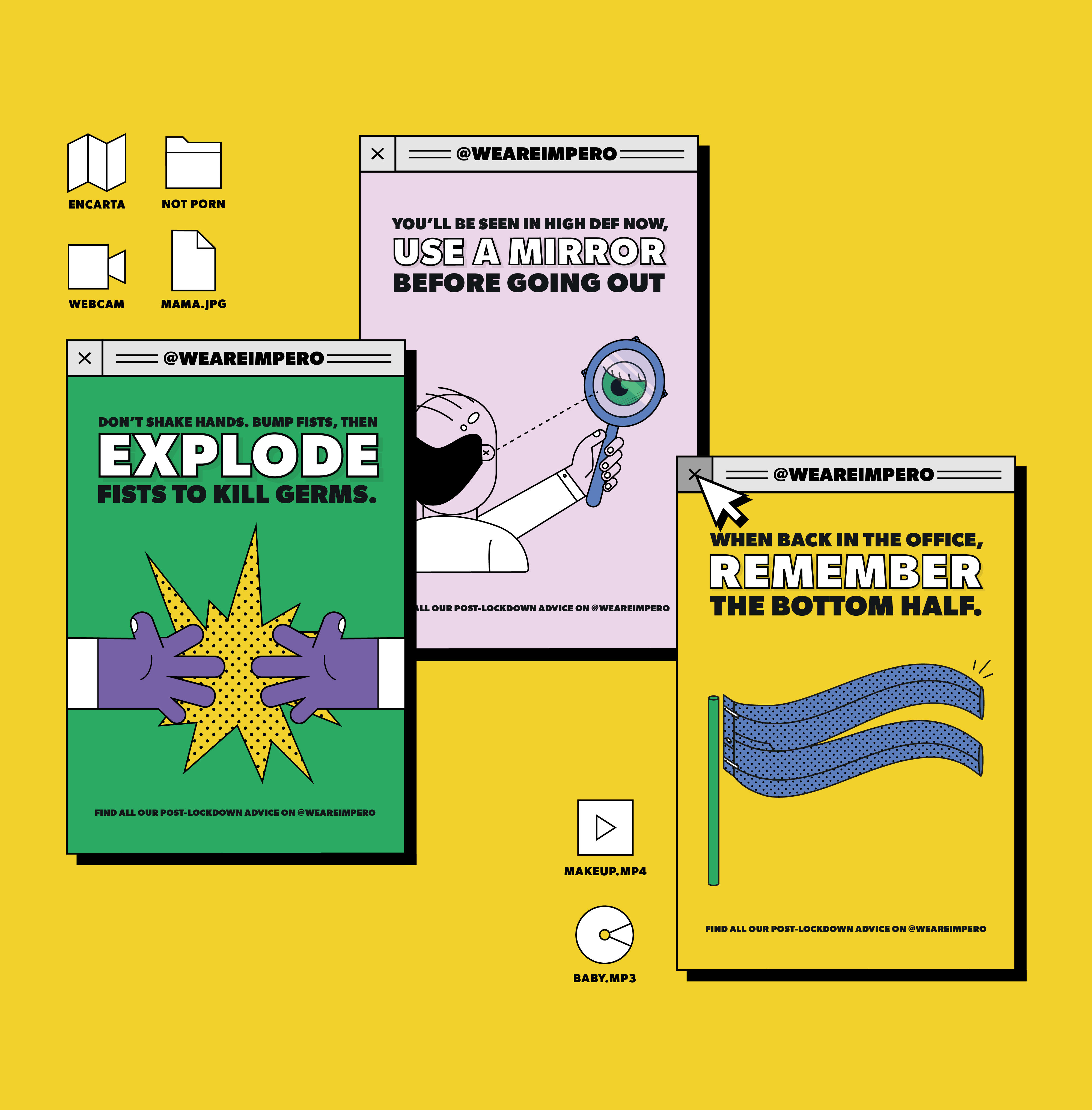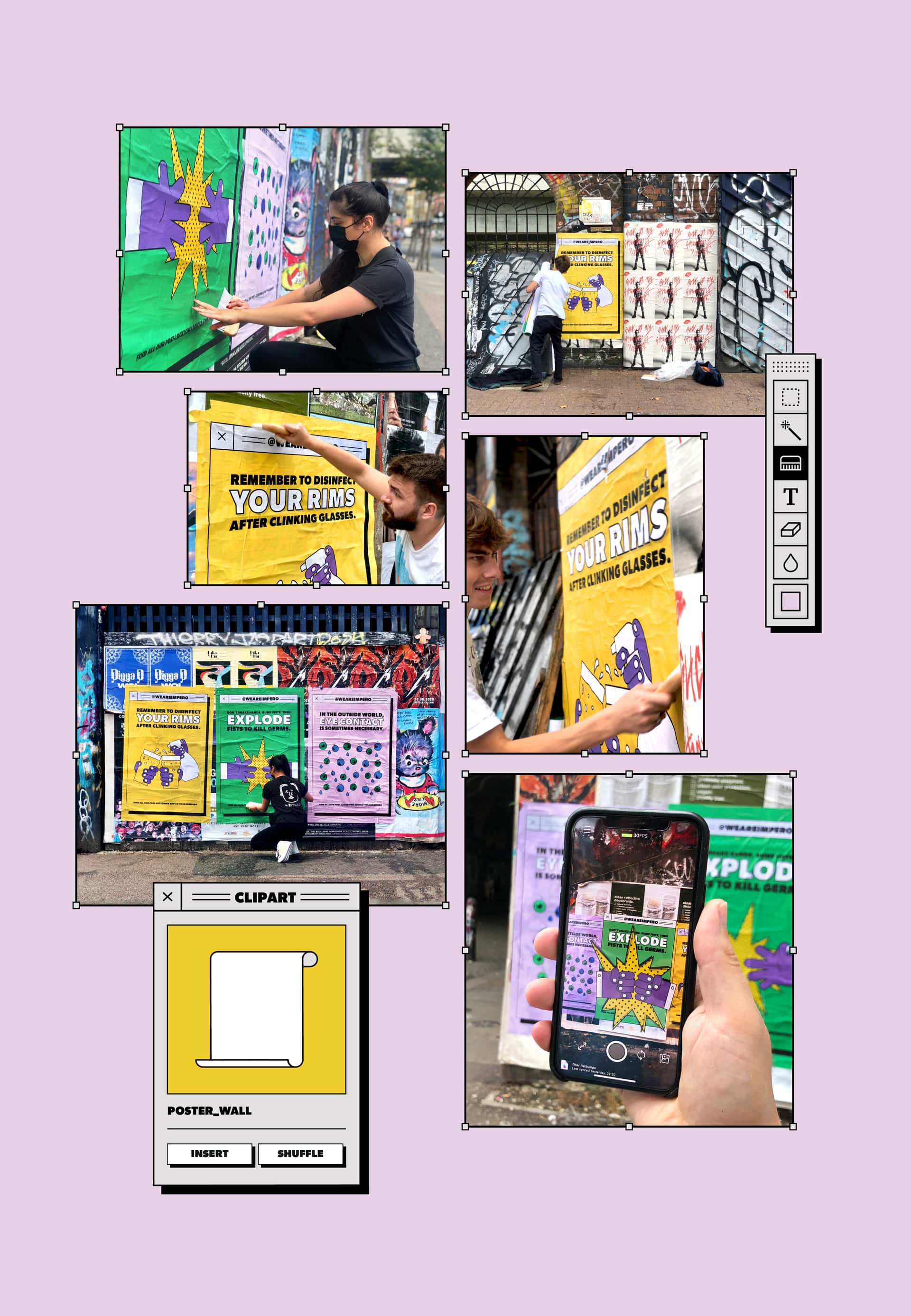 We took this project into the virtual world, by using AR to hijack locations around London, so you could see relevant tips depending on where you were. Pubs, beauty ads, offices and police stations were hacked, so you could trigger Impero's Guide to Lockdown Life and see it come to life right in front of you.
We wanted people to be part of this project by creating an Instagram filter from a simple idea: You're back in the office and have to deal again with eye contact? Train yourself with our filter, available on @weareimpero.