Unicef: Save Generation Covid
Save Generation Covid is an emergency appeal by Unicef to raise awareness on the impact of the coronavirus to the most vulnerable places around the world. We developed a creative campaign around the "pre-existing conditions" that pose immediate threats on the children's survival, such as war, hunger, poverty, and lack of sanitation. Conditions that are exacerbated as a consequence of coronavirus.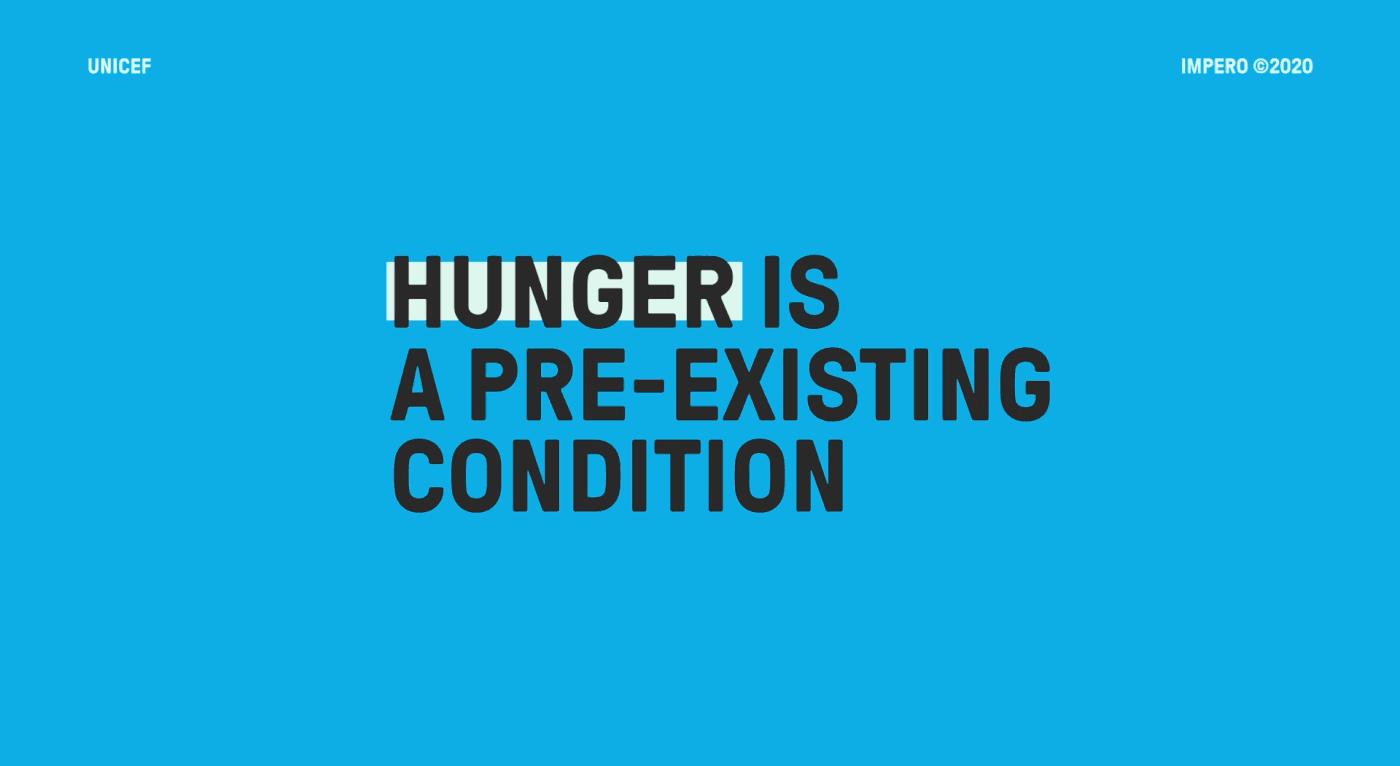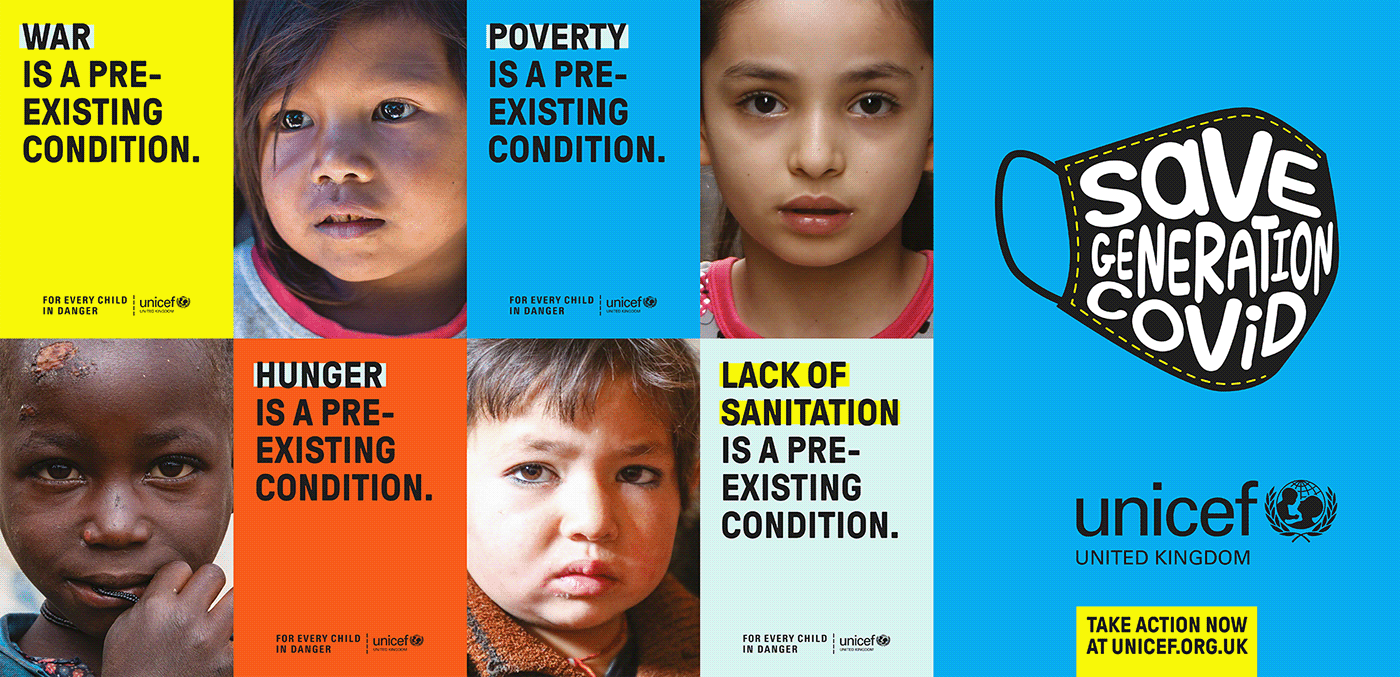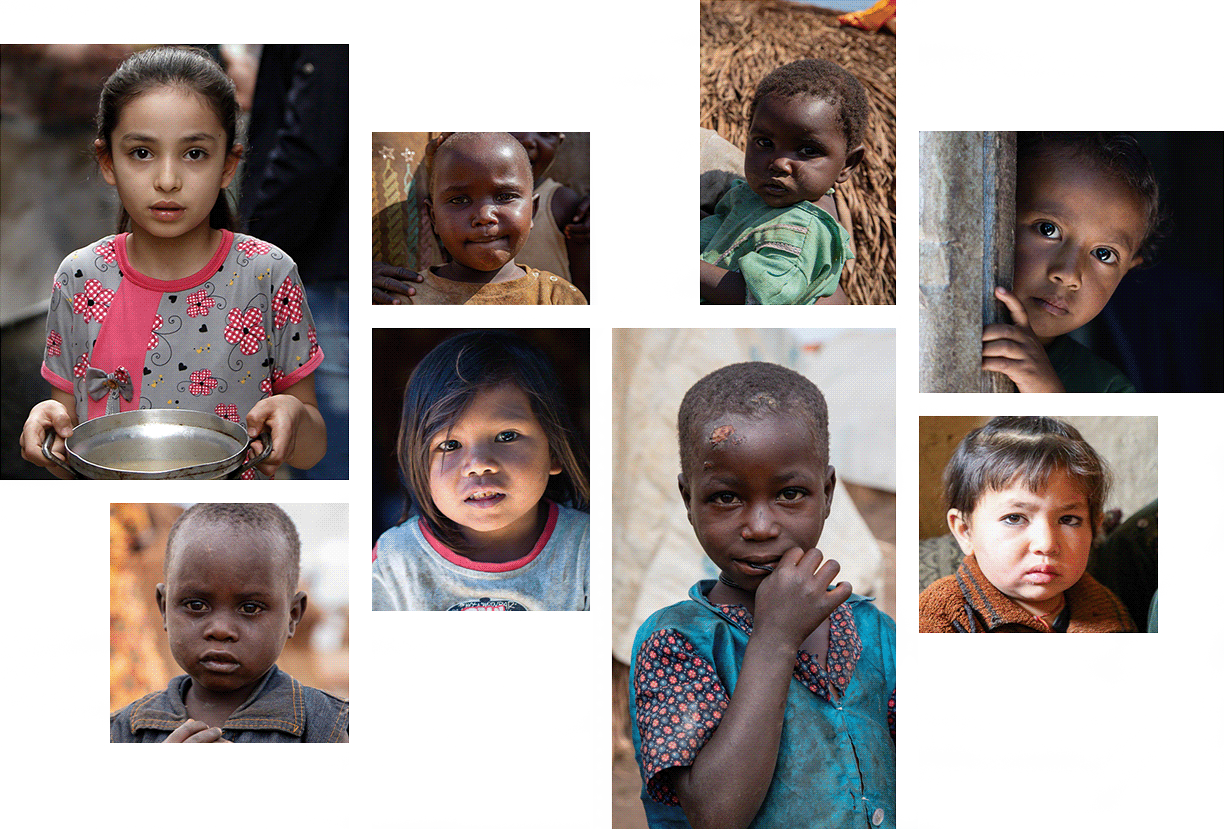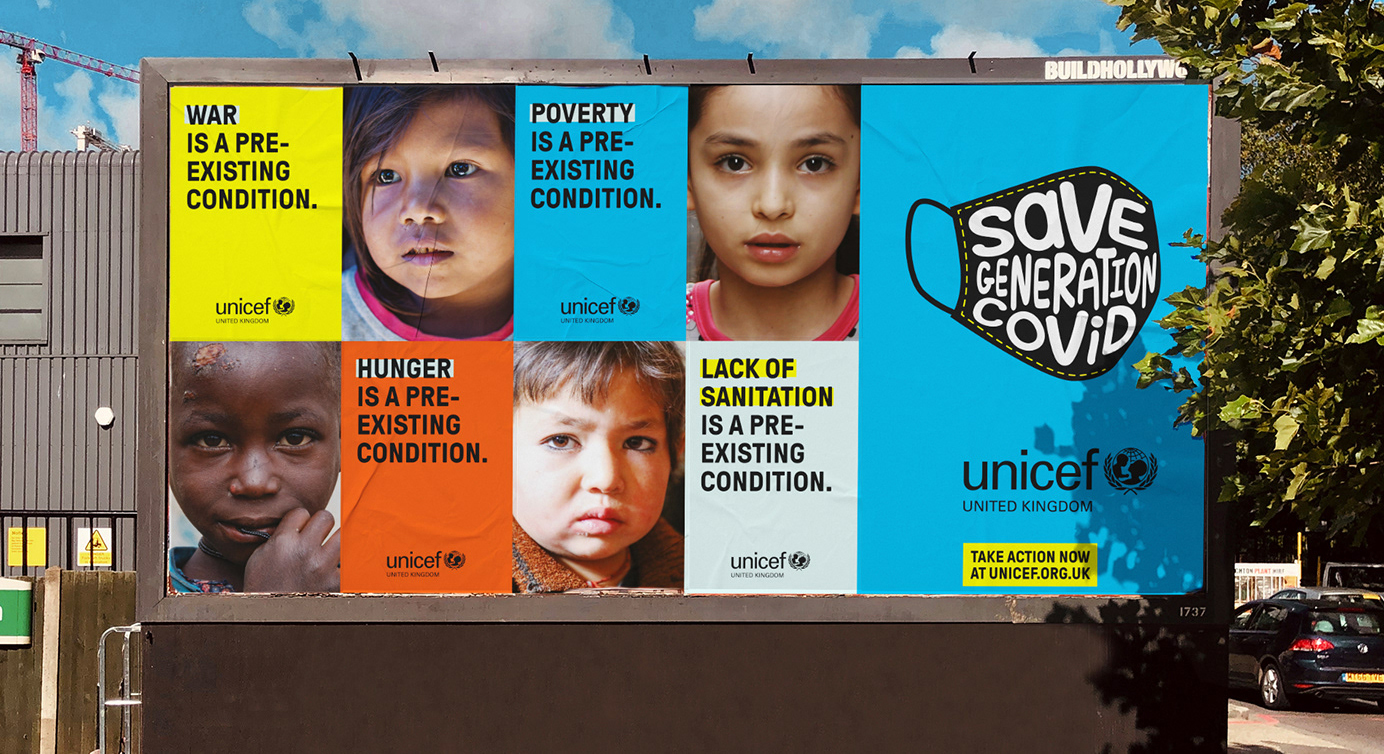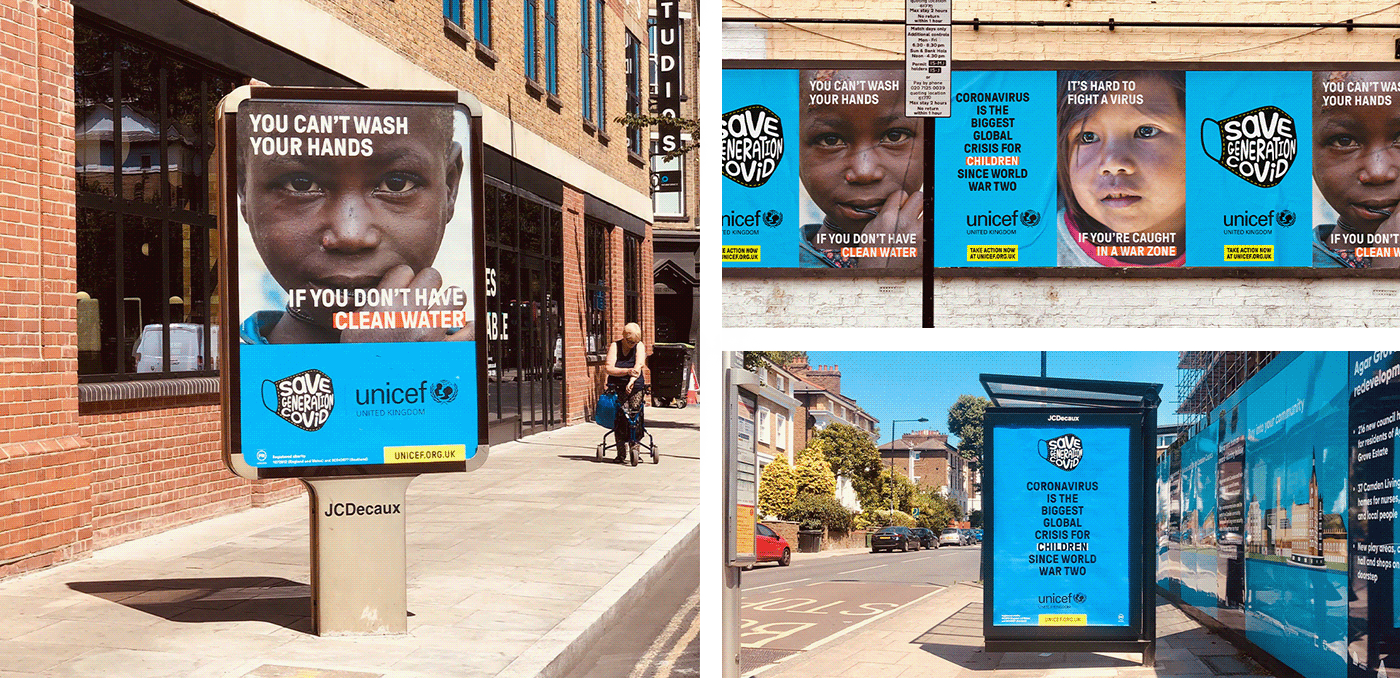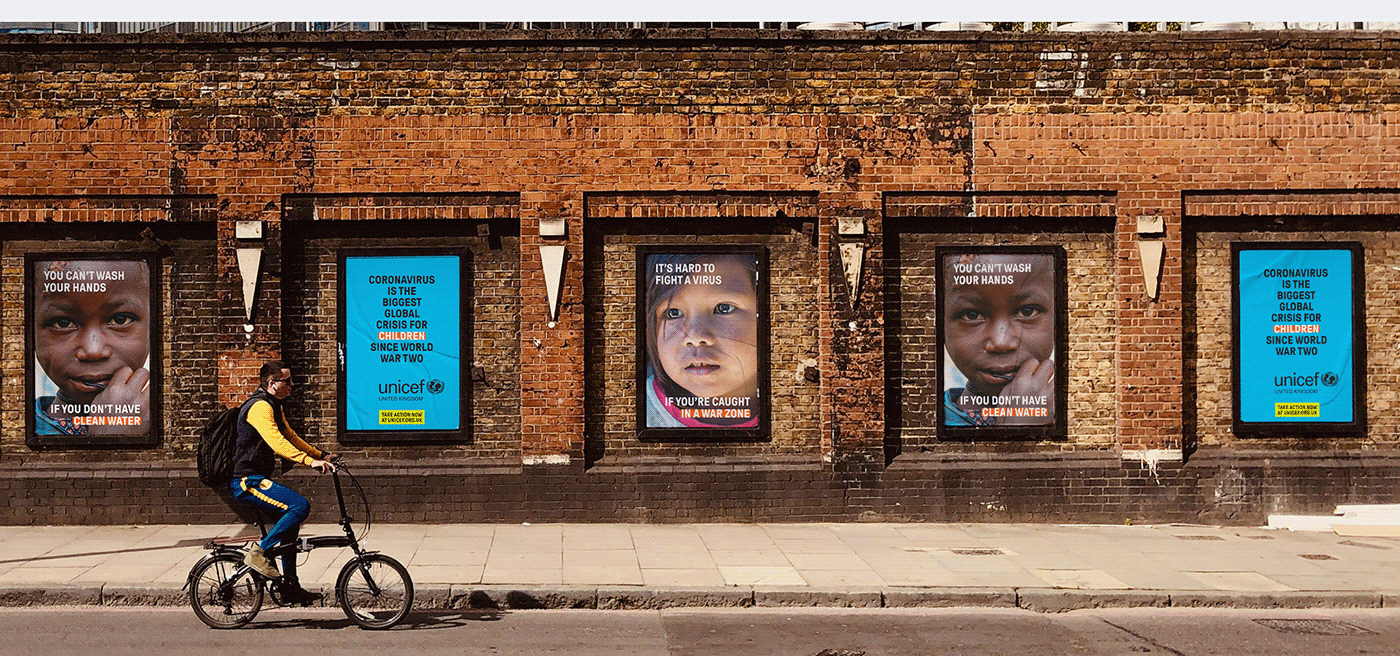 Support Unicef United Kingdom
Like David Beckham, Tom Hiddleston or Rita Ora, you can support Unicef now. Click here to make a donation.